​We have everything you need to make your Great Rainbow Bake look great! Get your (oven) mits on these handy resources, guaranteed to make your rainbow bake a piece of cake.
Click here to sign up and you'll receive some more downloadable goodies to help with your fundraising.
Sign up for more
​Sign up for more, including invitations, donation box and games and activities for your Great Rainbow Bake fundraiser.
Sign up here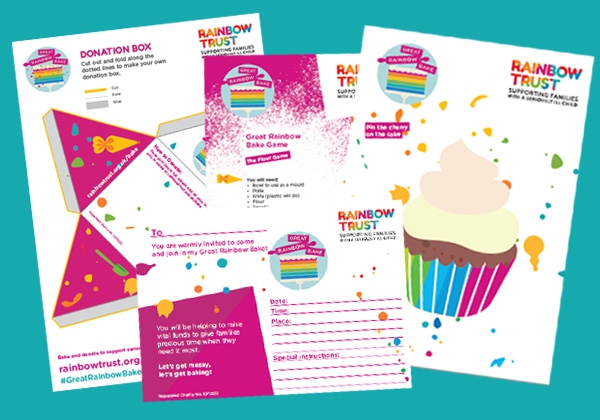 Rainbow baking recipes
Need some ideas to inspire your Great Rainbow Bake? Whether you're a star baker, complete beginner or just want something fun to bake with your kids, we've got something for everyone.
Candice Brown, winner of Great British Bake Off 2016, also shares her colourful Rainbow Layer Cake recipe. Definitely one to try!
Get baking