Meet Flo and her family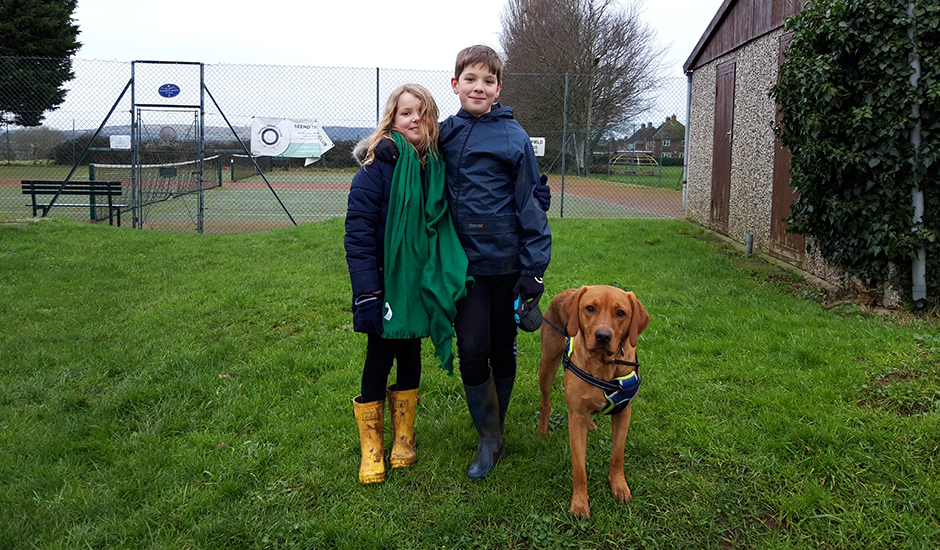 Flo is nine years old and was diagnosed in December 2019 with an Intercranial AVM. This tangle of abnormal blood vessels connecting arteries and veins in the brain means that she experiences frequent headaches. It impacts her on a daily basis. Flo cannot always attend school or participate in all physical activities. Flo is treated by Great Ormond Street Children's Hospital and goes there regularly for scans. She also takes medication to ease the pain.
We started to support Flo and her family in March 2020, just as the first lockdown began, and we have still been able to provide vital support to them despite the ongoing restrictions. Family Support Worker Ellen supports both Flo and her 11 year old brother with their emotional wellbeing. Where it has been possible, Ellen, Flo and her brother have enjoyed some wonderful walks in the woods with their dog or time playing in the park. Both Flo and her brother always have lots to say and enjoy being outdoors. Taking the children out of the house gives their mum, Jenna, some time to herself at home. Jenna says:
"Support from Rainbow Trust helps my stress levels as I know someone else is looking after the emotional wellbeing of the children too. It takes the pressure off myself and my husband."
Ellen says:
I feel proud to be working for Rainbow Trust and I look forward to working with more families in 2021. In the coming weeks, I will be offering virtual support to families like Flo's due to the current national lockdown restrictions and will still be in regular contact with them.
Ellen recently joined Rainbow Trust, having left her role as a Primary School Teacher to pursue a new career path in 2019. Ellen aims to use her teaching skills to help families with home schooling during the latest lockdown.
Please donate today, so we can continue to support more families, like Flo's.